Step-10: Self-Education, Productivity & Time-Management
Productivity. Attaining goals. Getting things done; "autodidact". That's what Wikipedia calls me: an "autodidact". I feel like a child on the playground who's just been teased with an eccentric made-up insult; it sounds like some kind of strange bacteria, if you ask me! ツ
In truth an "autodidact" is basically a self-educator — and I've always been a big believer in self-education! As a child I thought to myself "If the ancient Greeks could teach themselves so much, then can't I do that too?". I also thought: "If I want to learn something, why do I have to wait for a school to decide to teach it to me, before I can learn it?"
The way I see things, so many of my role models growing up taught themselves so much about life and the world that self-education is simply a natural thing to do!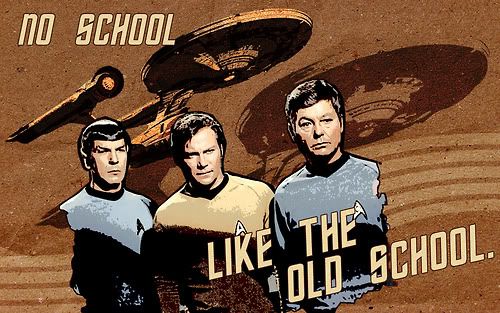 I meet a lot of people who tell me "Gee, I'd really like to visit x-country!" or "I'd really like to learn a new language! How do you do it?"
I've heard one attitude repeated ceaselessly over the years. Usually it goes something like this . .
Nike: Just do it!
Zen proverb: Do or do not. There is no "try".
However in my quest for the perfect self-education program or methodology, I've come to realize something crucial over the years: simply saying to yourself "just do the job" doesn't actually help to get the job done at all. The reason: this "just do it" attitude can hardly convey the sheer passion and motivation necessary to fuel the drive towards success that we all seek and require.
For that reason, I've spent the last year and a half working solely on self-improvement in order to achieve all my goals — and it's been an amazing journey!
What I've discovered in this past year and a half, was that at the CORE of  productivity and success are 3 key ingredients:
1 – Believe that you can do it, and you will succeed!
2 –  You must have an unyielding, burning zealous desire to succeed (motivation). Finally you have to have,
3 – Time-management skills; get organized!
I'll let the motivational gurus pass on to you the secret powers of confidence mixed with an absolute burning desire for success, and offer you instead my solution to the question I first asked myself over 2 years ago:
- "How can I be the best teacher I'll ever have?"
The answer finally came to me while listening to an audio book called Think & Grow Rich, by Napoleon Hill. The answer? Simply this: manage your time well and the job will get done!
Assuming that you believe that you're capable of achieving your goal (for instance: learning a new language), and that you have a burning and unyielding desire to achieve that goal, then you're already almost halfway there! The next step is to open a calendar and write down what time you're going to begin taking action, and to repeatedly take action towards attaining that goal for at least 1 hour ever day until you achieve your goal.
What if you have many goals? Repeat the process; it just means you'll have a busy week! ツ
I can concede that you're probably an incredibly intelligent individual. You might think "I understand that maybe a less sophisticated individual (or even a child) might need to write these kinds of things down on a calendar in order to get them done, but I'm an adult — I can remember to do it!"
My answer is this: try. Just like in that Dr.Seuss book called Green Eggs and Ham, I say: Try, try and it will improve your life, guaranteed! Besides, what have you got to lose!? Soon you might even be addicted to time-management because of all the beneficial results you're reaping — like me!
At first I was using a program (which I won't mention, simply because it's garbage) that failed to mention that it was just a trial. However there's also some really good software out there that's easy to obtain. At the moment I'm using Windows Calendar, which comes free with Windows Vista; my little brother is currently using iCal on his Apple computer.
Get your hands on some free, easy-to-use time-management software and start organizing your week. You don't have to organize everything. Instead you could choose to focus simply on your goals for the week or for the month.
I also recommend using a timer — the kind you use when cooking (or if you're like me: the kind my girlfriend or mom uses when cooking)! To explain using an example . . .
Often when sitting down for my daily hour of Japanese or Korean lessons, I find that I get distracted after about 10 minutes of study (thanks Facebook . .). As soon as I recover from the distraction I think "OH NO!!! HOW MUCH TIME HAVE I WASTED!???"
When I look over my shoulder to my left, I can immediately see how much time I've got left. Thanks to the timer think "Ohh thank God! I've still got another 50 minutes to get this lesson/chapter done!" In turn it allows me to quickly assess how quickly or how slow I can move through each activity. Call it micro-management if you like — but it's more about the psychological impact; you get the feeling of "I'm currently getting things done — and it feels good!!"
To summarize: believe in yourself, follow your passions, organize your goals by setting dates and times that you're going to work on them — and succeed! It's really that simple!
Comments
There are no comments on this entry.
Trackbacks
There are no trackbacks on this entry.